Truck, Trailer, & RV Services in Ontario
Get Back on the Road With Professional Truck, Trailer, & RV Services
The team at Equipfix in Ontario is here to provide the repair services you need for your heavy-duty diesel, trailer, or RV. From oil changes and chassis lube to annual safety inspections and more, you can get professional mechanic services done right the first time so you can get back on the road. Simply looking for a tune-up? We can take care of that too! Contact our mechanic shop in Ontario today to schedule your service.
Truck, Trailer, & RV Services in Ontario
Whether you drive a heavy-duty diesel truck, a trailer, or an RV, you know these vehicles require different care, maintenance, and repair than the average vehicle. At Equipfix in Ontario, we can handle all of the repair and maintenance work you need. You'll also be glad to know that if your truck, trailer, or RV broke down on the side of the road or your own laneway, we'll be happy to come to you to repair the problem. Avoid a costly towing bill, and get superior mechanical services with Equipfix!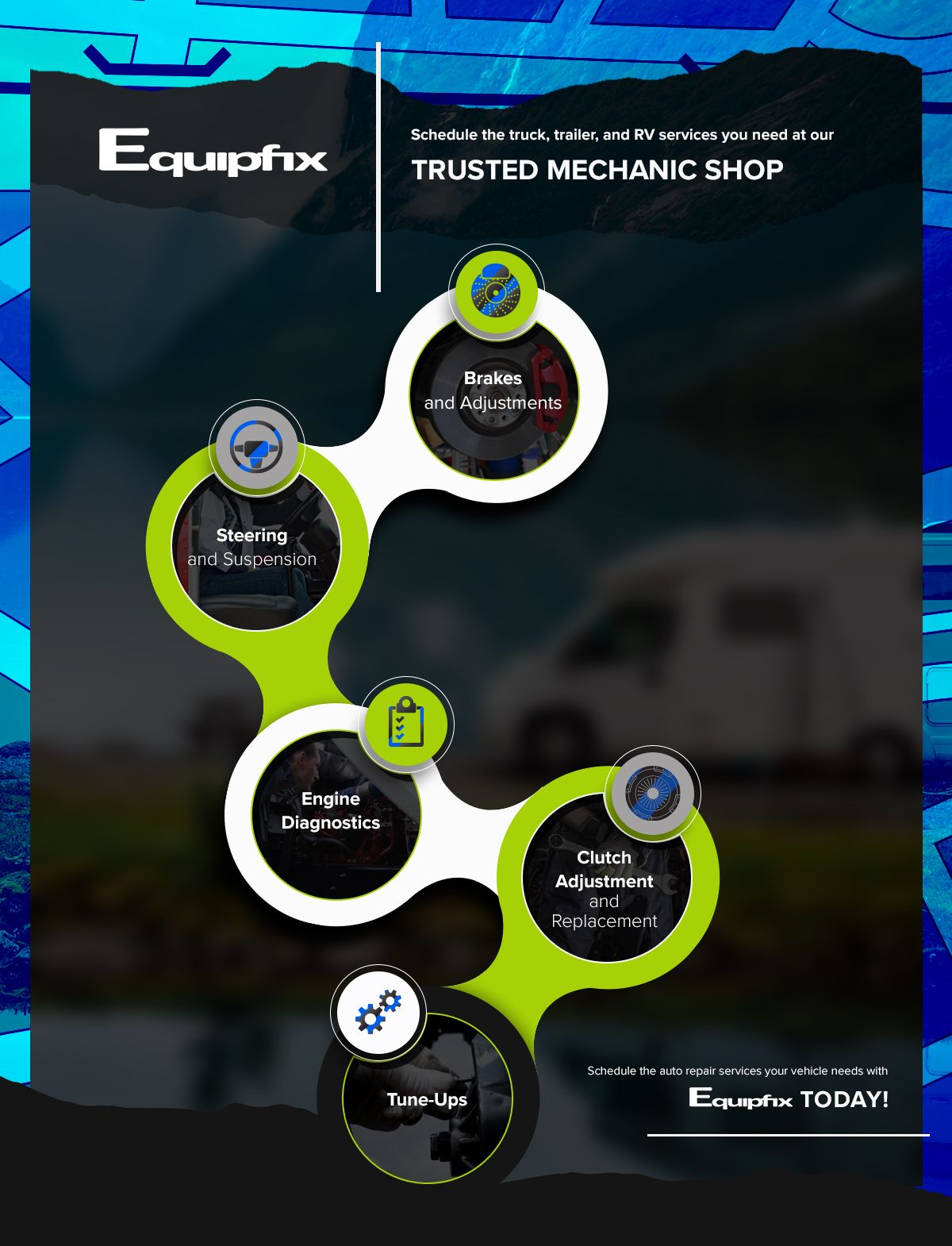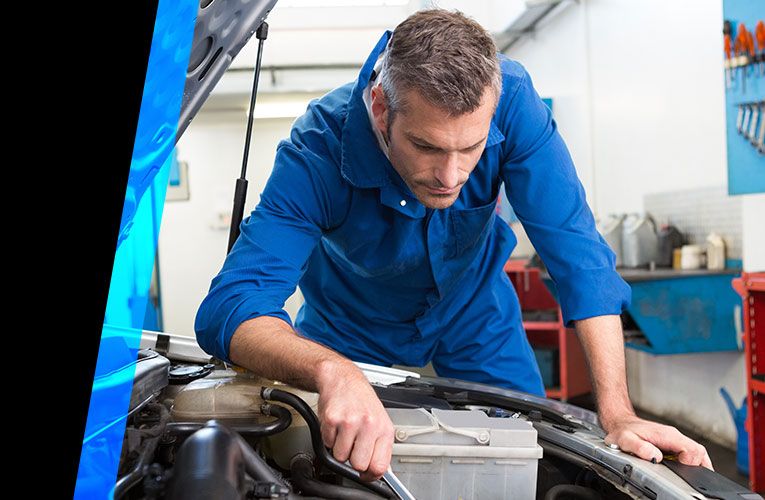 Equipfix is Your Choice for Truck, Trailer, & RV Services
Whether you need general maintenance and tune-up services or your vehicle is having more serious issues, the highly skilled team of mechanics at Equipfix is here to help. We offer a variety of truck, trailer, and RV services to ensure your vehicle gets the very best care.
Annual Safety Inspections

Brakes and Adjustments

Steering and Suspension

PM Services

Engine Diagnostics

Air Conditioner Repair

Tune-Ups

Clutch Adjustment and Replacement
Contact Equipfix in Ontario today to schedule your service.