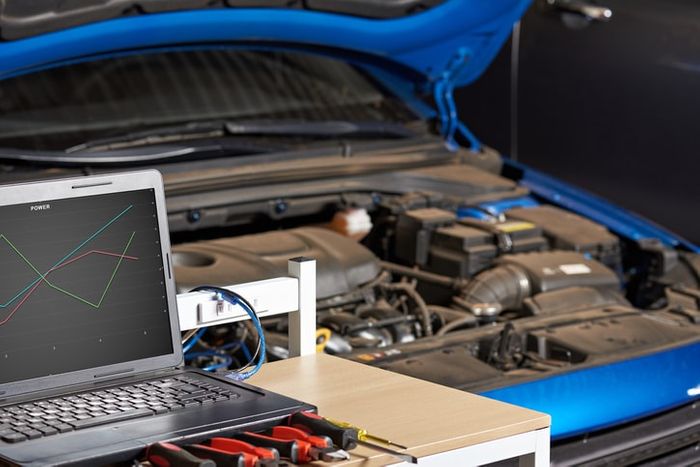 FAILED EMISSION TEST? JUST WANT THE LIGHT OUT? NOT A PROBLEM!
Instead of "throwing parts, at the problem", we always do a proper diagnostic which will save you money in the long run.
We only use the best diagnostic and repair equipment from Snap-On and OTC, with up to date software, covering all makes and models. We are able to diagnose and repair engine, ABS, air bag, and tire pressure sensors.
Hand held scanners are a great resource to give you an idea of the code, but they do not give you a full picture of the actual problem. With our equipment we can dive right into your engines computer and monitor all systems, as well as take control and force diagnostic test that help us fix the problem for you.
Another tool that is very useful to confirm the computer is not lying about the signal it is getting is an Oscilloscope, which we can use to monitor up to 4 different signals right at the sensor, which helps us to reduce unneeded parts replacement, and wiring problems.