Wheel Alignments Protect Your Vehicle
When your wheels are out of alignment, your vehicle can sustain damage in a number of areas. From increased tire wear and vehicle wandering to crooked steering alignment and more, it's important to ensure your vehicle has proper wheel alignment. Make sure to have your alignment checked when you get your seasonal tire changes. Contact the mechanic shop at Equipfix in Ontario today to book your service.
Enjoy a Smoother Ride With Wheel Alignment Services From Equipfix.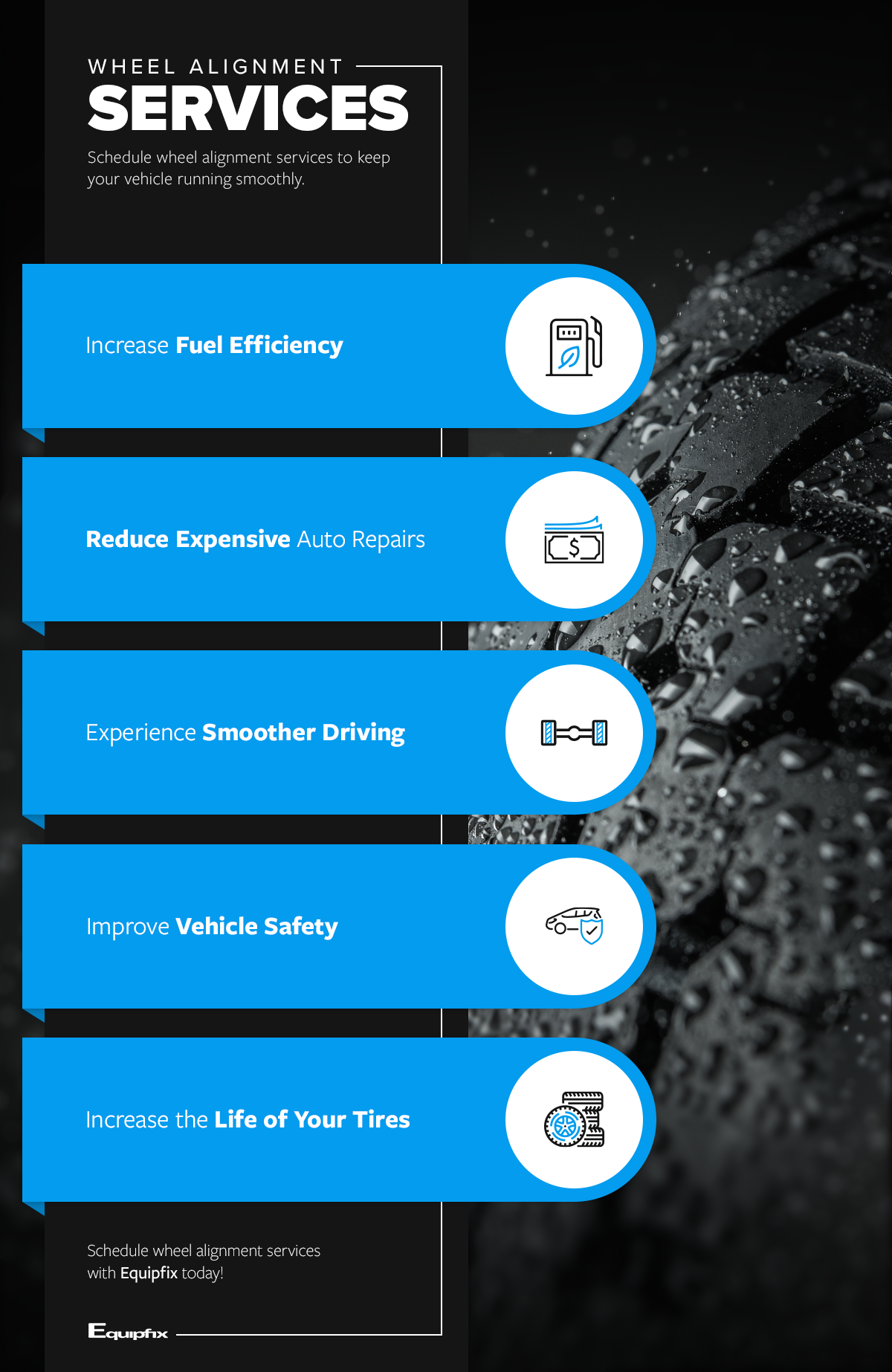 Benefits of Wheel Alignment Services
Maintaining proper wheel alignment offers a number of benefits for your vehicle. Increase your fuel efficiency as your wheels work together properly. Experience a smoother drive and reduce uneven wear on your tires. Get better gas mileage and reduce the work your engine must perform. You'll also be able to eliminate vibration at higher speeds, save money, and improve your fuel consumption. Contact Equipfix in Ontario to book your wheel alignment service today.
Your Trusted Mechanic Shop in Ontario
The wheels on your vehicle can get out of alignment due to the conditions of the roadways, potholes, and curbs. Over time, this can drastically reduce the life of your tires and cause damage to other parts of your vehicle. It's a good idea to have your alignment checked each spring and fall when you schedule seasonal tire changes. Contact the team at Equipfix in Ontario to schedule your wheel alignment service today.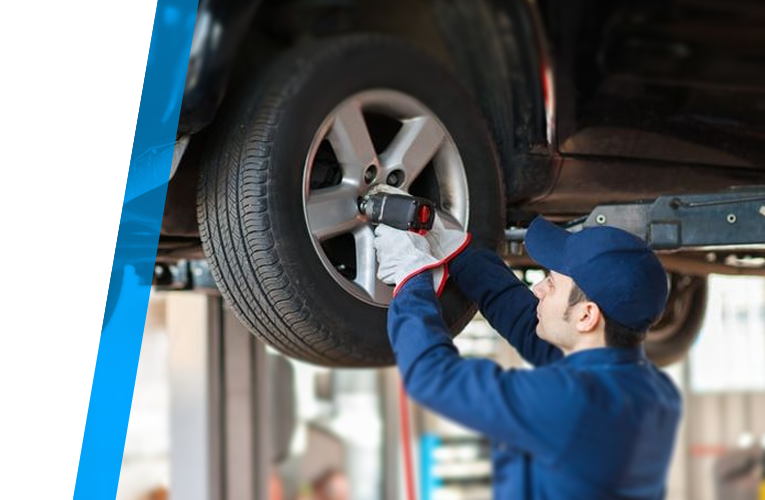 Equipfix Is Your Choice for Truck, Trailer, & Rv Services
Whether you need general maintenance and tune-up services or your vehicle is having more serious issues, the highly skilled team of mechanics at Equipfix is here to help. We offer a variety of truck, trailer, and RV services to ensure your vehicle gets the very best care.
Annual Safety Inspections

Brakes and Adjustments

Steering and Suspension

PM Services

Engine Diagnostics

Air Conditioner Repair

Tune-Ups

Clutch Adjustment and Replacement
Contact Equipfix in Ontario today to schedule your service.