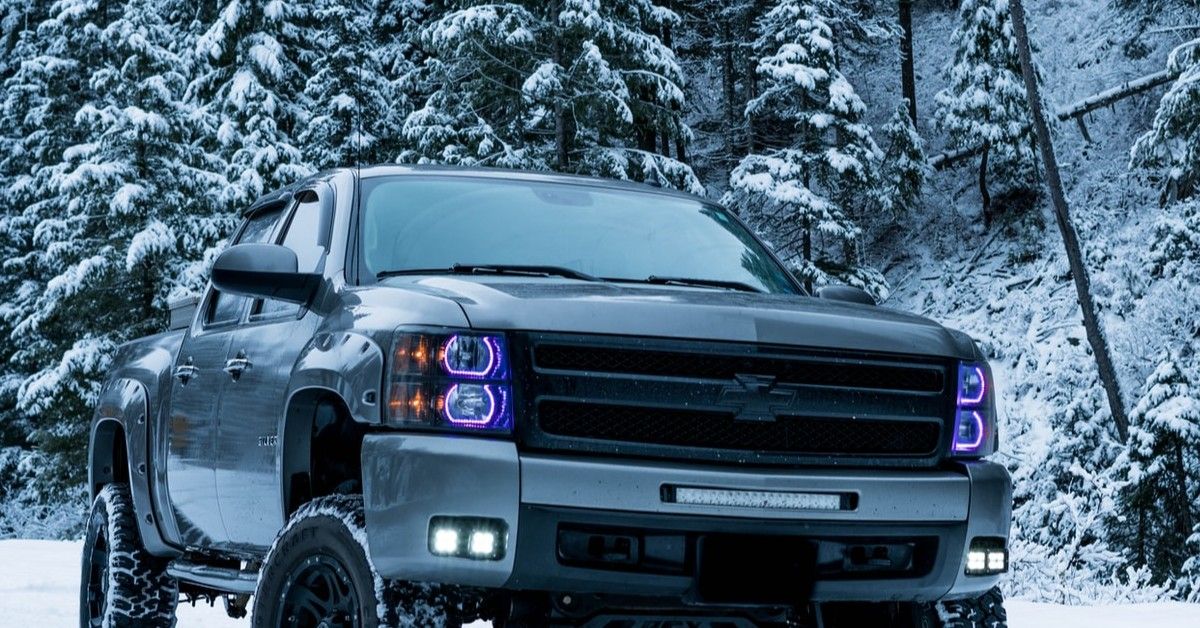 5 Simple Winter Car Care Tips
Winter is just around the corner, and that means drivers can expect to face salted streets, icy roads, freezing temperatures, and heavy snow. Make sure your car is well cared for and prepared to handle all of these challenges by following the five simple winter car care tips we'll share in today's post.
At Equipfix in Ontario, our family-owned business is here to provide you with the highest level of service for all of your vehicle's needs. We offer a wide array of mechanical services, including:
Auto repair
Truck, trailer, and RV service
Emissions tests
Tire sales and services
Safety inspections
And much more
Contact our team today to discuss your vehicle's needs and schedule the safety inspections or services you need.
1. Prepare Early
Vehicle maintenance is important year-round, but the harsh conditions of winter make it even more essential to ensure your car or truck can run smoothly and safely. With that in mind, you want to prepare early for the challenges of winter by preparing your car in the fall. Depending on the material used to break up ice on the roads in your area, it's a good idea to invest in a heavy-duty wax to protect your vehicle's paint. Additionally, make sure you schedule a check-up to assess the strength and health of the various parts of your vehicle.
2. Consider Purchasing Snow Tires
Some people think that snow tires are a waste of money because they drive a heavy-duty truck or their vehicle says it's all-wheel drive. The truth, however, is that snow tires are a very important piece of preparing your car for winter because their softer rubber allows them to retain flexibility even in the coldest temperatures. Snow tires also feature different tread patterns that enable them to exert a better grip in the snow and ice. All-wheel drive is great when you're accelerating, but it doesn't offer extra assistance when you need to brake or turn. When the temperature is regularly below 7°C, snow tires will help to give your vehicle the traction it needs to stop or turn on cold surfaces.
3. Check Your Fluid Levels
One of the most-used fluids in winter is your windshield fluid. The amount of snow, ice, and slush kicked up by other cars can require you to regularly clean your windshield for the duration of your drive. With that, you can go through this important fluid more quickly than you might realize. When you replace your wiper fluid, make sure you purchase one with a low-freezing point, or you'll be creating additional problems for your visibility. While you're thinking about wiper fluids, check your wiper blades to see if it's time to replace them. Wiper blades typically last about a year at most.
Maintain good oil levels and quality in your engine to help it run as smoothly as possible. When you take your car in for a tune-up, be sure to ask the mechanic to check all of the fluid levels in your vehicle so you can be prepared for whatever winter will throw your way.
4. Find the Proper Viscosity for Your Oil
Your vehicle requires a different weight of oil in different seasons. With the extreme cold of winter, you want an oil that is thinner, or has a lower viscosity, to prevent it from clogging up and reducing engine circulation. Colder temperatures can cause your oil to become thicker, which makes it more difficult to get to the various parts of your engine. If you schedule a tune-up in the fall, be sure to ask the mechanic to give you a lower-viscosity oil. Not sure what thickness is right for your vehicle? Check the owner's manual for their recommendation.
5. Check Your Battery
Your car's battery is something easily forgotten about until it dies. Since the last thing you want is to be stuck on the side of the road in freezing temperatures with a dead car battery, make sure to check it to see if it is strong enough to last through the winter. If you're not sure how to do this, an auto mechanic can help test your battery and give you recommendations for when it should be replaced.
Your Choice for Safety Inspections in Ontario
Preparing your vehicle for winter is important, but it doesn't have to be intimidating. The team of professional auto mechanics at Equipfix is here to provide the highest level of service you need to ensure your vehicle runs smoothly all winter long. Contact us today to learn about the different safety inspections we offer, and schedule your service today.